Custom Products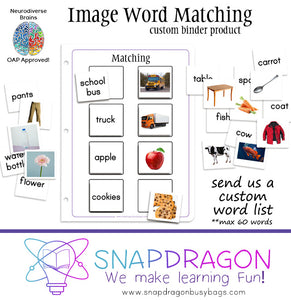 Although all my products can be customized, these products are designed where you can completely customize the theme or personalize with your own information.
--------------------------

All of Snapdragon products are shipped ready to use. Each item is laminated, velcro is applied where needed and a dry erase marker is supplied for products that require one. Should you have any questions please use the Contact Me page to send me an email. I will reply back within 24 business hours.