Themed Pattern Packs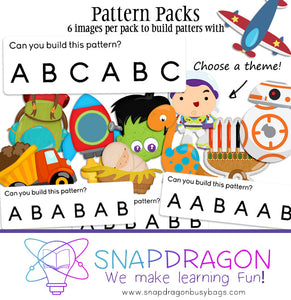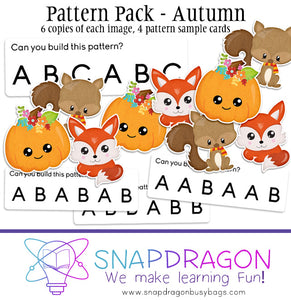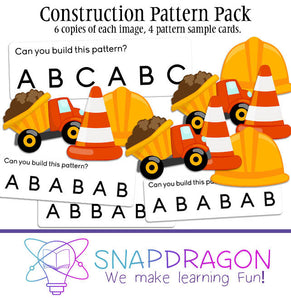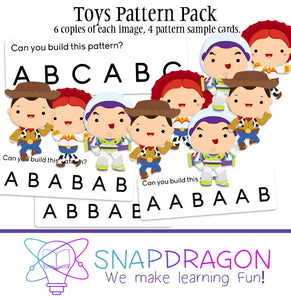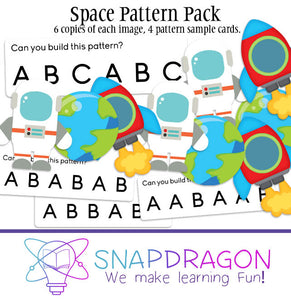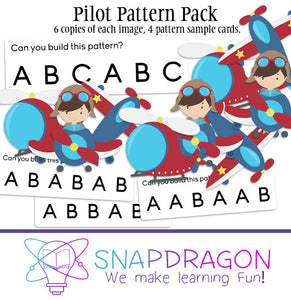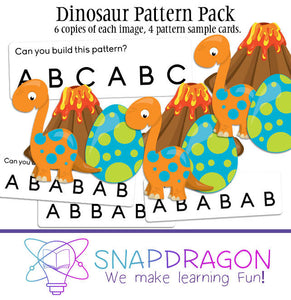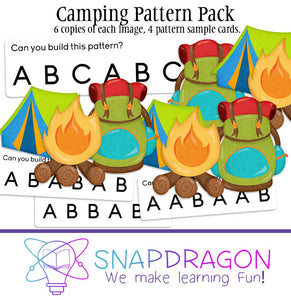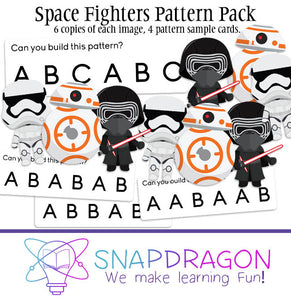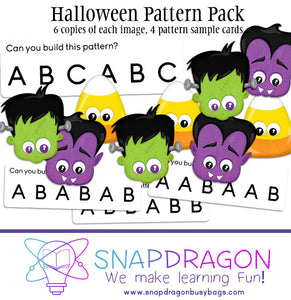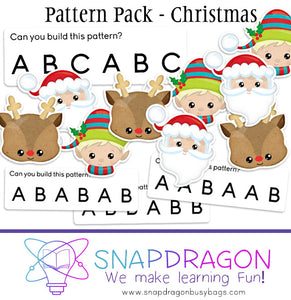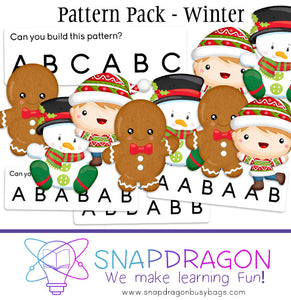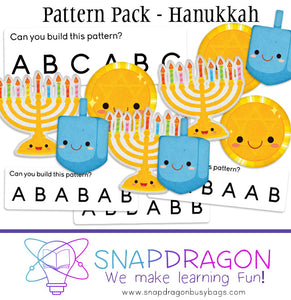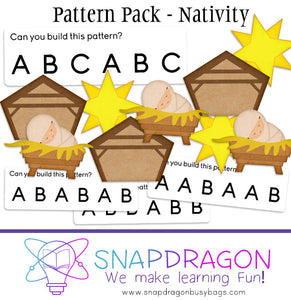 Researchers say that when children explore and learn about patterns, we help them build important foundations for later number work. Creating, extending, naming, and talking about patterns help build strong mathematicians. Even the most scholarly mathematicians can be challenged with studying patterns.
Patterns help children make predictions because they begin to understand what comes next. They also help children learn how to make logical connections and use reasoning skills.
Snapdragon Pattern Packs are designed for beginner level pattern building.  Ideal for classroom table top activities, preschool childcare rooms and use at home.
Includes 6 copies of 3 fun themed images to build your pattern and 4 sample patterns.  Great for preschoolers up to grade 1.
--------------------------
Each item is printed on cardstock and laminated for durability.

Please select your theme from the drop down menu.  If no theme is selected we will contact you via email. We will send a random theme if we do not hear from you within 7 business days.