Sound Wall Helpers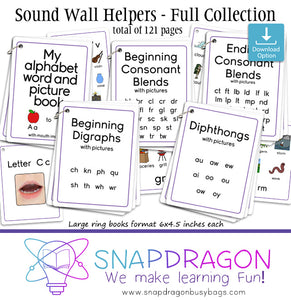 SALE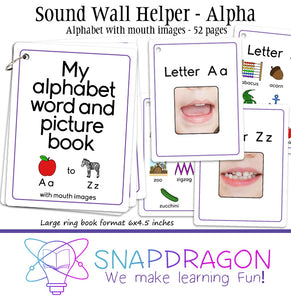 SALE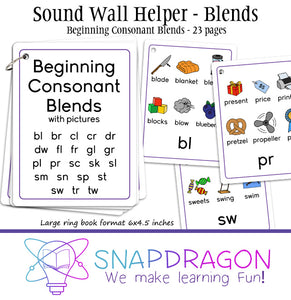 SALE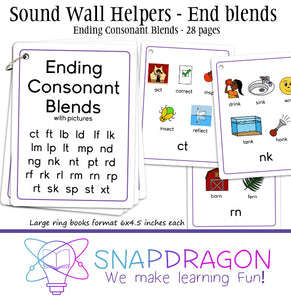 SALE
SALE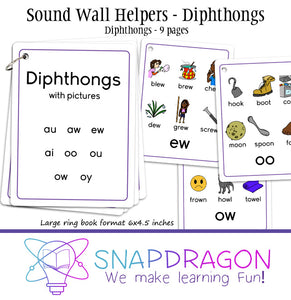 SALE
Full Collection Bundle Deal - $64 ($75 value)

Sound walls are an excellent resource for struggling readers of all ages. Not only do sound walls support students with learning high frequency words, they support students in retaining and learning to read unfamiliar words on their own. A sound wall does the work of matching our articulation of speech sounds/phonemes to the letters/graphemes that represent those sounds.
Snapdragon Sound Wall Helpers are designed to dig a little deeper when using a sound wall.  They can also be used as stand alone products if your classroom does not have a sound wall.  Ideal for students who may need more help with reading or articulation. 
**Download or Ready to use**
This product is offered as a downloadable product or as our traditional Ready to use products. Please select which one you would like. If you choose download option you will receive the downloads after checkout. Please note no dry erase markers will be sent with the download option.
Download option is available for the full collection and in binder format only.